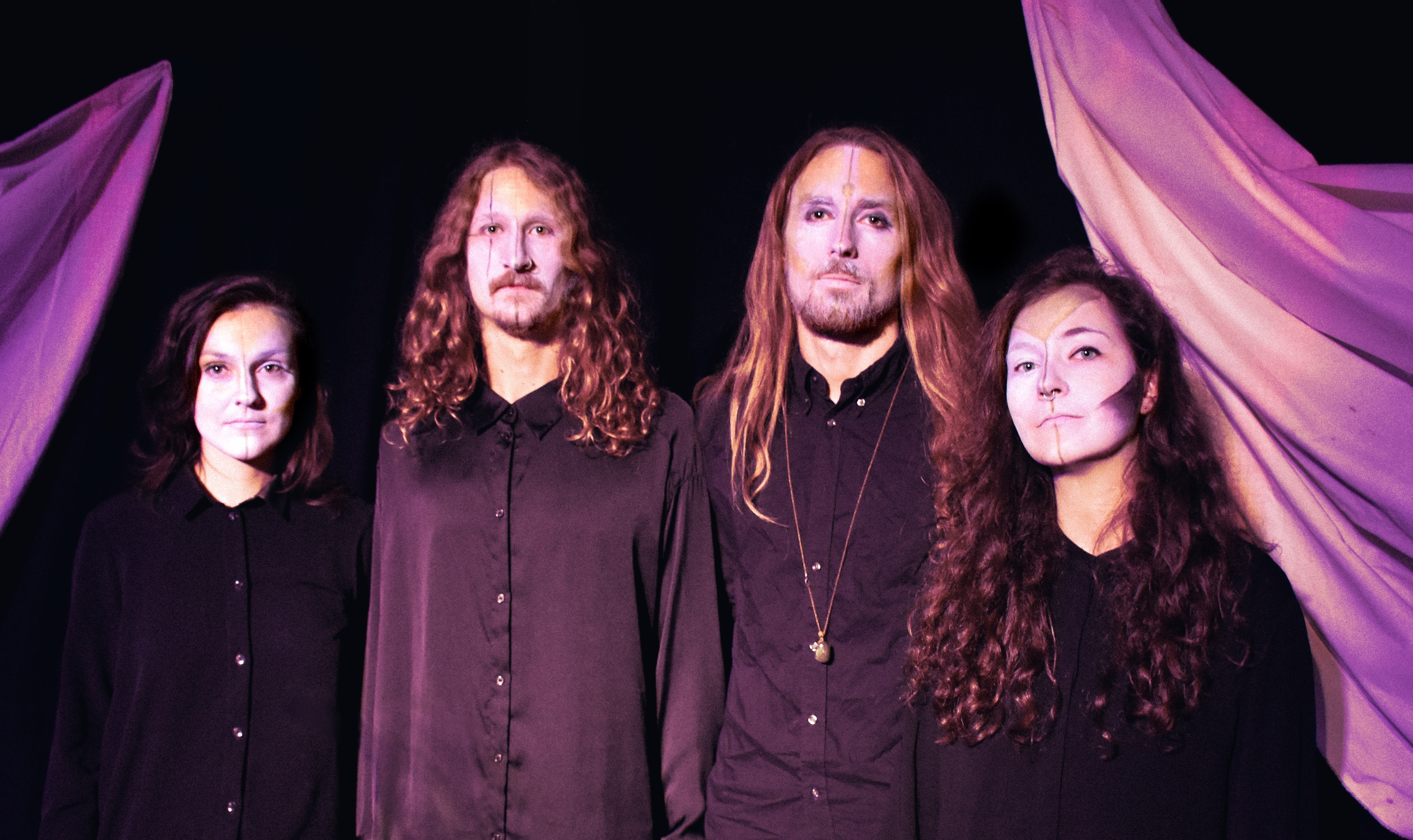 Daniel
Guitar, Piano, Vocals
Laudare is a four-piece band from Leipzig (GER) expanding the instrumentation of the classic rock trio by Cello and Piano. Dark, sophisticated music oscillating between heavy and fleet-footed, melancholic and vivid, tempestuous and reverent.
Somewhere in between Post-Hardcore, Progressive Rock, Post-Metal and Neoclassical, or simply:
violent poetry.
---
Daniel, Jussi (ex-Amber, Yanos, Curse of the Ninth) and Luise started their journey in 2017. In February 2018, only few months after founding the band, they recorded the debut "d.é.o.m.é." together with Tobias Häußler at AJZ Leisnig as a live recording session. In late 2018, Olli joined the band as an additional drummer and made his way to become the main drummer shortly after. LAUDARE was soon reknown for their energetic and vivid live shows, touring in Germany, France, Belgium and Switzerland. The EP "Have Heart, Waste Flesh" was released in March 2020 and is a witness of those everchanging times – featuring one song played by Jussi and one song by Olli as well as "Exodus the Wayward" which was performed with two drumsets.
Since the end of 2019 Almut has been part of the band, complementing the line-up by the cello and her beautiful voice.
---
In 2021 Laudare has been to the Off the Road Studios Leipzig to record their second full length album "Requiem", which is still in the making and waiting to be released in 2023.
Another two new songs were recorded in September 2022 as a Jadeturm Live Session by Konstantin Cajkin (www.connasound.com) and Witiko Dietrich. Watch the session in our Video-Section.